Recruitment outsourcing in Malaysia offers staff augmentation, volume project hiring and traditional RPO recruitment services across a variety of industries covering everything from job requisition, to sourcing strategies, to best practices for attracting and retaining talent. Clients include a leading speciality chemicals company where an onsite team has supplied end-to-end recruitment and onboarding for the last three years, an industrial food manufacturer where a dedicated Page Resourcing team placed 350 candidates in 2021, with a further 150 to fulfil in 2022. And most recently, a multinational tech company who are building a new facility in Penang, where a remote team of six based out of Kuala Lumpur are expected to fill 500 roles between now and 2024. 
Fulfilling the demand for exceptional talent 
Because Malaysia is the strongest English-speaking, low-cost location globally, we're experiencing a massive surge in new market entrants looking to set up hubs across various industries. Meanwhile, existing companies are expanding their footprint. As the world emerges from the pandemic, and the cost of finding talent increases as talent availability decreases, Page Resourcing is unique in offering highly personalised solutions and access to a database that spans all the PageGroup brands: 2021 was a record year in terms of placements made, revenue, profit, and head count. 
Where Page Resourcing Malaysia makes a difference
With a hugely talented internal digital marketing and insights team at its fingertips, Page Resourcing has much faster access to highly skilled talent. This enables us to give clients a robust, cost-effective solution for a full range of RPO needs, and build a team to deliver it underpinned by all existing Michael Page disciplines. 
We believe that true partnership is an opportunity to build longevity. We give honest, direct feedback where parts of the process aren't working and flag potential issues before they arise. With 40% of employees in Malaysia likely to leave in the first 6 months, Page Resourcing insights offers clients a clear line of sight not just in terms of attracting talent, but also in retaining that talent and reducing attrition through D&I awareness and consultancy on the best practice salaries, benefits, and insurances. 
Harnessing RPO opportunities
The recruitment market in Malaysia has grown significantly in the last three to five years with more enquiries for RPO in the first 6 weeks of 2022, than in the last six months of 2021 put together. Understanding the needs of a company and its corporate objectives, tailor-making solutions and staying outcome-led, while having the agility to scale up and down quickly, will ultimately help grow, and future-proof, your business.
Your Page Resourcing contact in Malaysia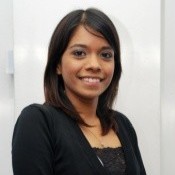 Shantinee Mahendran
  Associate Director
  T: +603 2302 4125